The Advanced Training for Dance Coaching provides (career) coaches, consultants, counsellors, trainers, teachers, mentors, social workers, therapists, psychologists, dance teachers and dancers, with the opportunity to integrate Dance Coaching into their professional repetoire.

Dance Coaching

Dance Coaching differs from other forms of coaching by involving the body and its capacities for expression. Dance is window to personal awareness, development and change.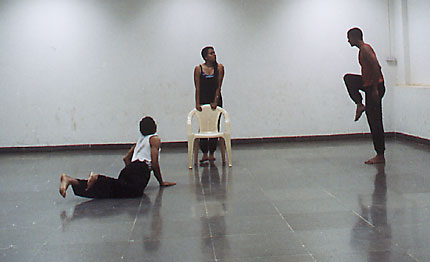 Dance Coaching takes place in individual or group sessions. Reasons for choosing the individual approach include: physical complaints and blocks, the sensation of being dissociated from one's body and emotional life, lack of motivation and inspiration, shyness or hesitation, and stress. Workshops focus on topics such as teambuilding, work attitudes, stress reduction, inspirational leadership, and presentation.
Dance Coaching emphasizes people's physical, emotional and creative capacities, and aims to assist participants in becoming more balanced, energetic and in touch with themselves as well as with the world around them. The conviction is that dance has a transforming power, through which personal changes take better root.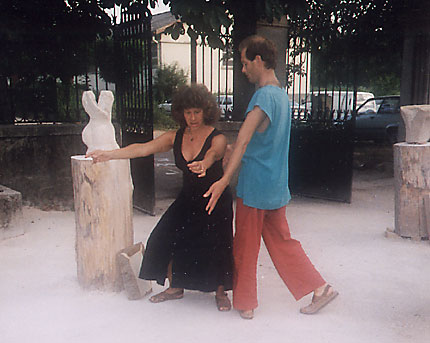 Vision

A human being is a physical-mental unity, in which body and mind are continously affecting each other. What a person thinks and feels, is mirrored in the body.
Creative Dance consists of movements, but is also closely related to images and feelings, which are experienced internally. Dance Coaching originates in Creative Dance. The dialogue about the dance experience, in which the coach supports the clients in their process, lies at its core.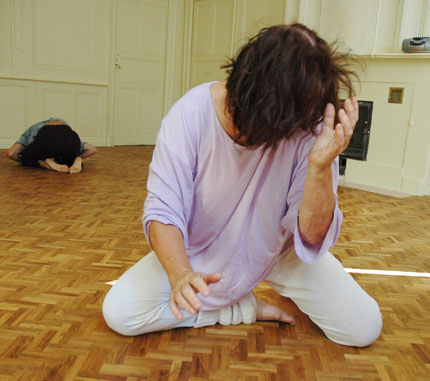 One can apply the method of Dance Coaching only, when the coach has experienced it him- or herself. Therefore the Advances Training for Dance Coaching is directed to dance development as well as to mastering the method for fostering this in others.
Duration and content

The training consists of 30 days, broken up into 5 modules of a 6-day intensive.
Module 1
is the introduction into the approach of Dance Coaching.
Module 2
focusses on Dance Coaching to groups (level 1), and
module 3
on Dance Coaching to individuals (level 1).
The first 3 days of the modules 1, 2 and 3 are open to new people, who would like to experience the approach just for themselves; in the last 3 days one learns to coach others according to the method.
Module 4 and 5 are for trainees, who have done the other 3 modules and who would like to obtain deeper insight into the profession of Dance Coaching. After module 5 one gets a certification.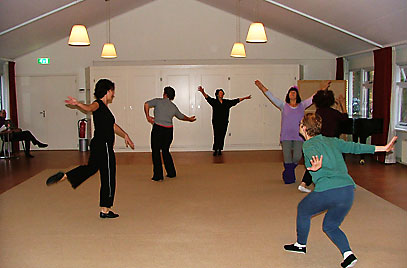 Certification

Criteria for certification are: 80 % attendance, approval of traineeship reports and of a dance presentation.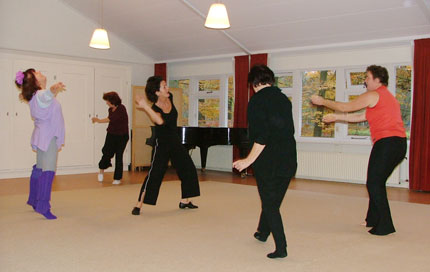 After the training the participants are expected to be able to:
- translate questions of coaching into dance
- have insight into the method of Dance Coaching
- support clients according to this approach
- function independently as a dance coach.
Place and costs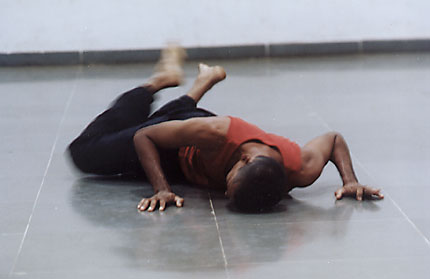 At this moment there is no training planned.
Management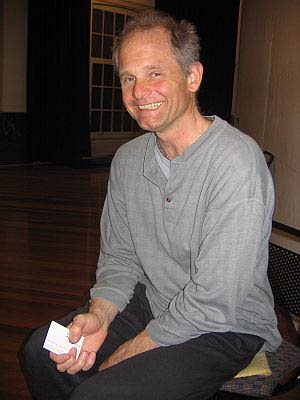 Jaap van Manen (1954, the Netherlands) is a qualified theologian, teacher creative dance and life coach. He founded MOBILE – an institute for dance and coaching in 1998 and is a co-founder of the Advanced Training for Teacher Creative Dance. In 2005 he started with the Advanced Training for Dance Coaching in the Netherlands.